Flexible spaces,
offices and
meeting rooms
For social and sustainable businesses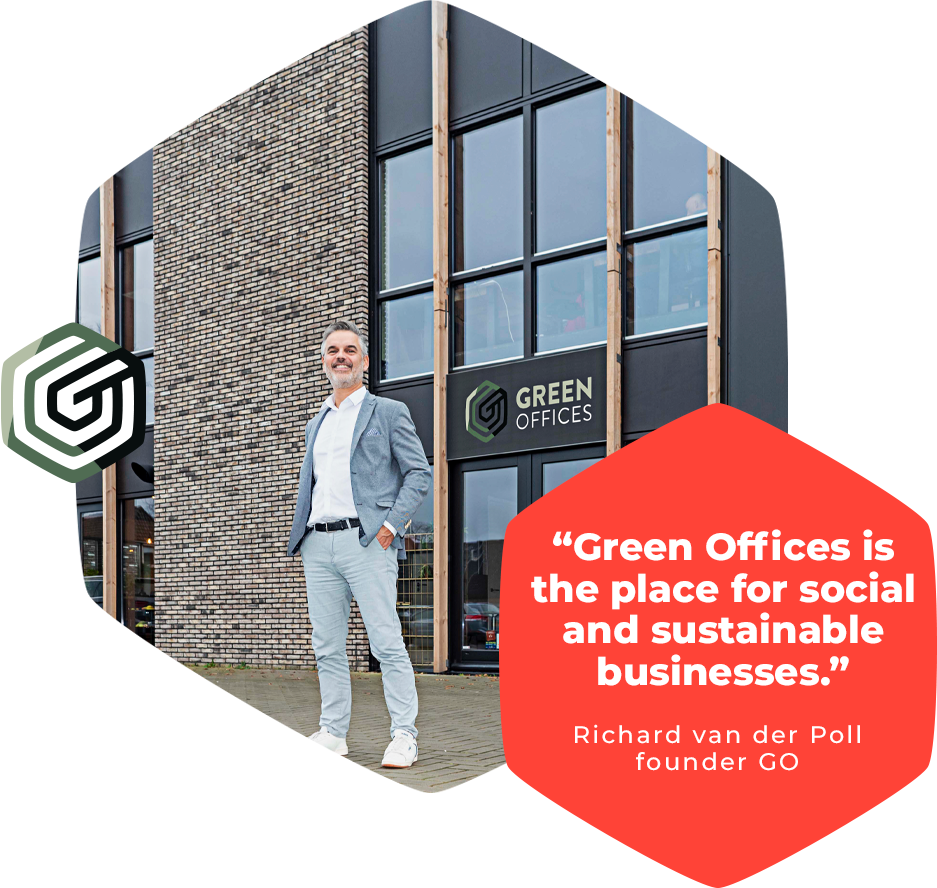 Green Offices
Social and sustainable
A cozy place in an extremely sustainable building
We believe that people stay healthier and perform better in a social and sustainable environment. Green Offices offers a business home in a extremely sustainable building. A place where entrepreneurs meet, work together and share knowledge.
Green Offices has flexible workplaces, offices and meeting rooms. You pay for what you use and you are not committed to anything. For € 75 per month you are a member of Green Offices and you get a flexible workspace with fast wireless internet, coffee, tea and a postal address. Do you want to meet for a half-day or a workplace with 2 screens? As a member you can easily book it via the members app at a reduced member price. Would you rather work in your own office? That is possible at Green Offices.
Green Offices in your city?
Green Offices would like to expand to the world. We are happy to help you setting up your own Green Offices. In addition, we facilitate all the tools with which an entrepreneur can start his own Green Offices or Green Business Center. We can help with setting up, layout, suppliers, interior, personnel, financing application and making the property more sustainable. We also offer a joint reservation platform. If you think a Green Office is interesting in your country or city, please contact us.